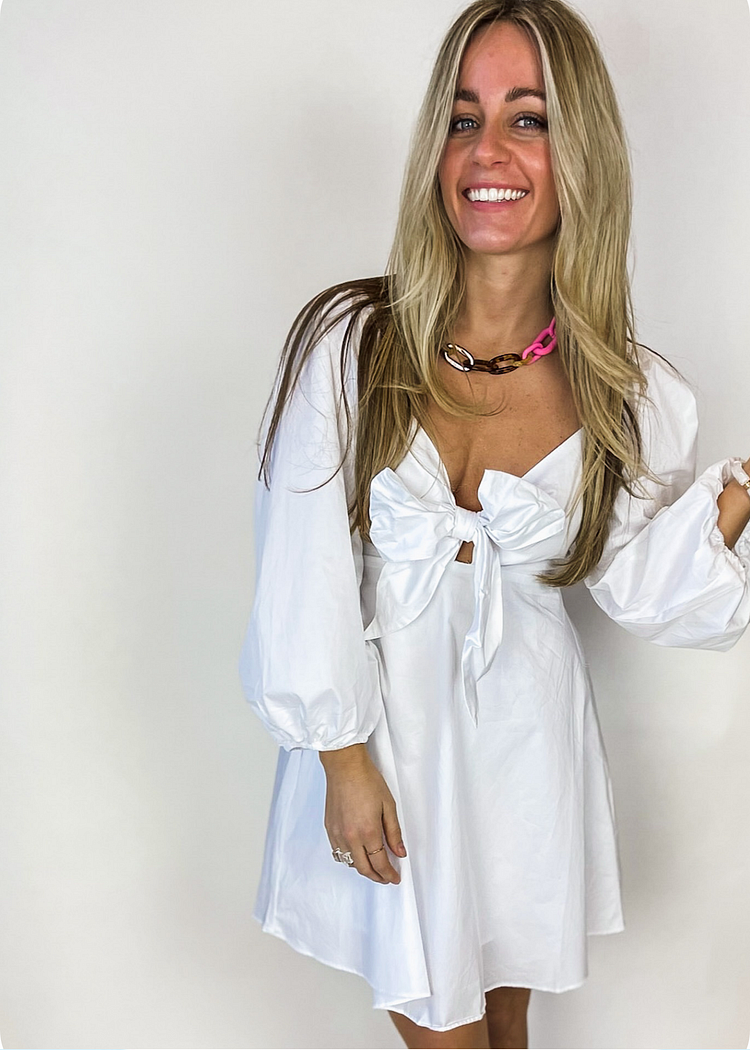 WHITE BOWTIE DRESS
Front bowtie
Balloon sleeves
Side pockets
Shorts underneath
STYLING TIP
Looks great with block heels and a colorful statement necklace. Perfect dress to wear on your next sunny vacation! 
*Product availability subject to change due to back stock. In the event that the item is unavailable K|LA will offer a full refund on the product purchased. *Questions about this item? Please contact

 

customer 
service 
Please include the product title in your message.